It is highly recommended that you thoroughly complete the training before your first Pipepoxy application.  Our comprehensive training program is included in both the Pipepoxy Pro and Pipepoxy Pro Complete Kits.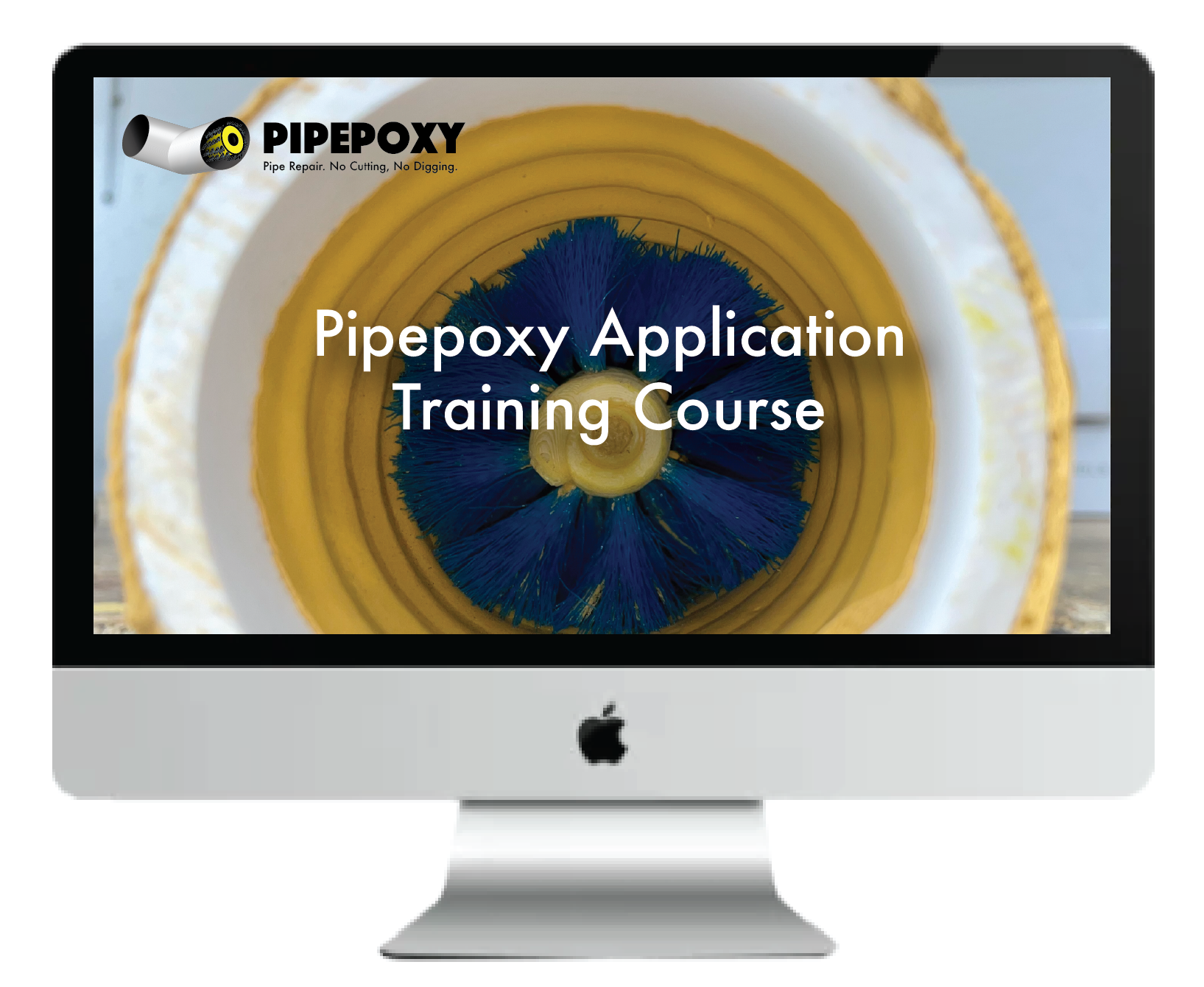 Pipepoxy Application Training and Certification Course Outline
The Pipepoxy virtual training platform provides in-depth look at the Pipepoxy application as it is important that instructions are followed as directed.  The Pipepoxy Repair System is included with all the tools needed to apply Pipepoxy and comes with Accumix for approximately ten pipe repair applications.  In the course you will learn how each component in the kit is used and will also learn how to calculate the correct ratio of Accumix for maximum coverage.  Taking you from assembling your tools to coating the pipe, we cover all aspects of repairing the pipe without invasive measures.
Measuring and Mixing Pipepoxy
How to calculate the correct amount of Accumix
Working temperatures for Pipepoxy
Proper mixing techniques
Equipment Review
Which drum to use
Which size brush to use
Proper brushing for complete coverage
Cleaning techniques and tips
Drying
Applying Pipepoxy Accumix
Proper drying times
Blowing the line dry
After the process
Re-appying Pipepoxy
When it's necessary
Coating a pipe when there is no leak
Pricing
How to sell it
No cutting
No digging
No ugly deck patches – they will never match
The area of repair will actually be stronger than the stand-alone pipe
Marketing and Business Process
Recommendations on how to market this service locally
Using our Pipepoxy locator
Networking with other pool and leak professionals