When it comes to pool leak detection and pipe leak repair, having equipment you can rely on, and proven repair products is a must.  Locating leaks accurately and the ability to repair leaking pool pipes under concrete with minimal labor and time is vital. This is where LeakTronics and Pipepoxy Repair come in.
What is Pipepoxy?
Pipepoxy is a three-part, fast curing method used to either recoat or spot-repair a leaking section of pipe. Pipepoxy's three-step method of sanding, washing, and coating can be used in pipes with a diameter of up to 2.5 inches. This diameter of the pipe is widely used in swimming pools, fountains, artificial ponds, and other common water features. Pipepoxy works in piping materials made of copper, galvanized, poly, PVC, and flex pipe.
What makes Pipepoxy so unique, then? Statistics show that 95% of all pool plumbing leaks are located within a three-foot radius of the actual pool. The majority of the leaks are at fittings. Without resorting to intrusive methods, the user can now make repairs to the pipe by using the Pipepoxy system.
The pipepoxy Application Training course comes with the Pipepoxy Pipe Repair Kit and includes the tools needed to repair the pipe without excavating. Contractors can typically repair a pipe in an hour, with the drying process taking roughly four hours. The contractor can follow up the next day to confirm everything is good. The time Pipepoxy takes to apply is substantially less when compared to cutting concrete, digging down, removing the damaged portion of the pipe, performing the repair, testing the pipe again, and repairing the deck, which frequently leads to unsightly cosmetic variation.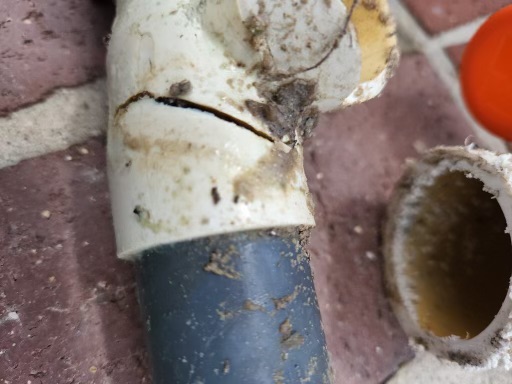 Pipepoxy With LeakTronics Leak Detection
Keep the work "in-house" by using LeakTronics leak detection equipment to first locate the leak. Then, you implement the Pipepoxy pipe repair system. That means that there is no waiting for other contractors and no need to cut concrete. Locating the leak and making the repair can be a one-man operation that maximizes time and your bottom line.
Ready to start your journey as a leak detection specialist? Learn more about our specialized leak detection equipment and products, as well as how LeakTronics can help train you to become the best leak detection professional in your area.